With the recent closing of
The Daily Grub
(an oh-so-healthy Omaha restaurant with local & seasonal produce) I've been going through veggie withdrawal... What will I do without my fresh squeezed juice and wholesome sopes?
Dubbed "veggie girl" by my siblings, I really feel my body craves healthy, unprocessed foods. Aside from the burst of vitamins and minerals you treat your body to, fresh fruits and veggies also deliver a steady flow of energy throughout the day.
With warmer months ahead, one of my newest and favorite things to do is make
green smoothies
. The combination of fruit and vegetables is fantastic! Don't turned off by the green color-- it's
delicious
and the wonderful feeling afterward is so rewarding. Here's one of my favorite summertime green smoothies:
(adapted from 52 Kitchen Adventures)
Makes 1 big or 2 small smoothies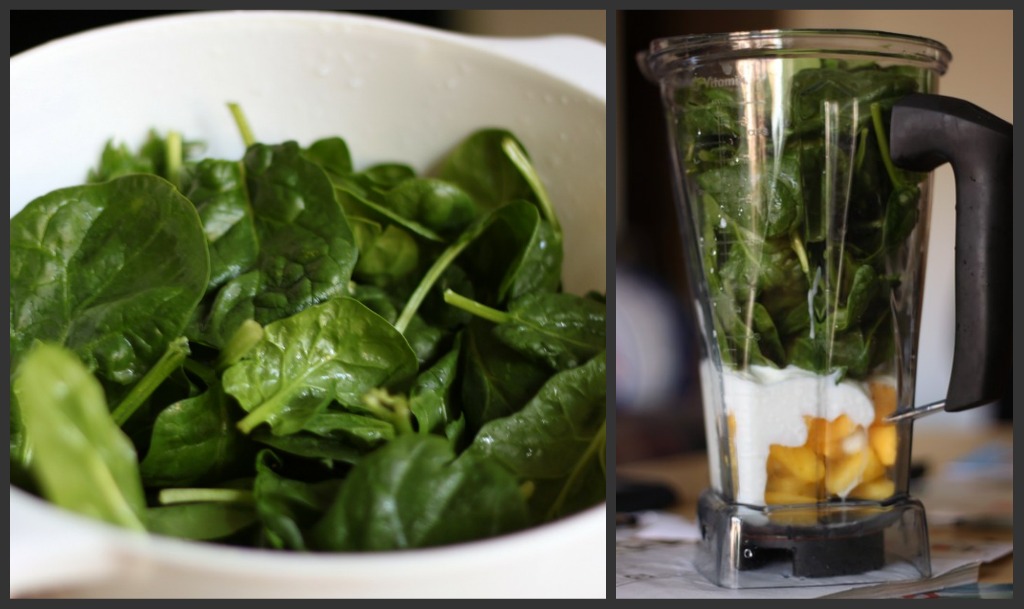 1 C plain yogurt (my favorite is plain greek, but regular yogurt works as well)

1/2 C frozen or fresh pineapple chunks*

1/2 frozen or fresh banana

1/2 C frozen or fresh mango chunks*

2-3 big handfuls of fresh spinach

optional: a splash of milk (soy, dairy, almond, etc.) or juice of your choice if you prefer a thinner consistency.
Place all ingredients in blender and blend on high until everything is pureed.
*If using all fresh fruit, you may want to add some ice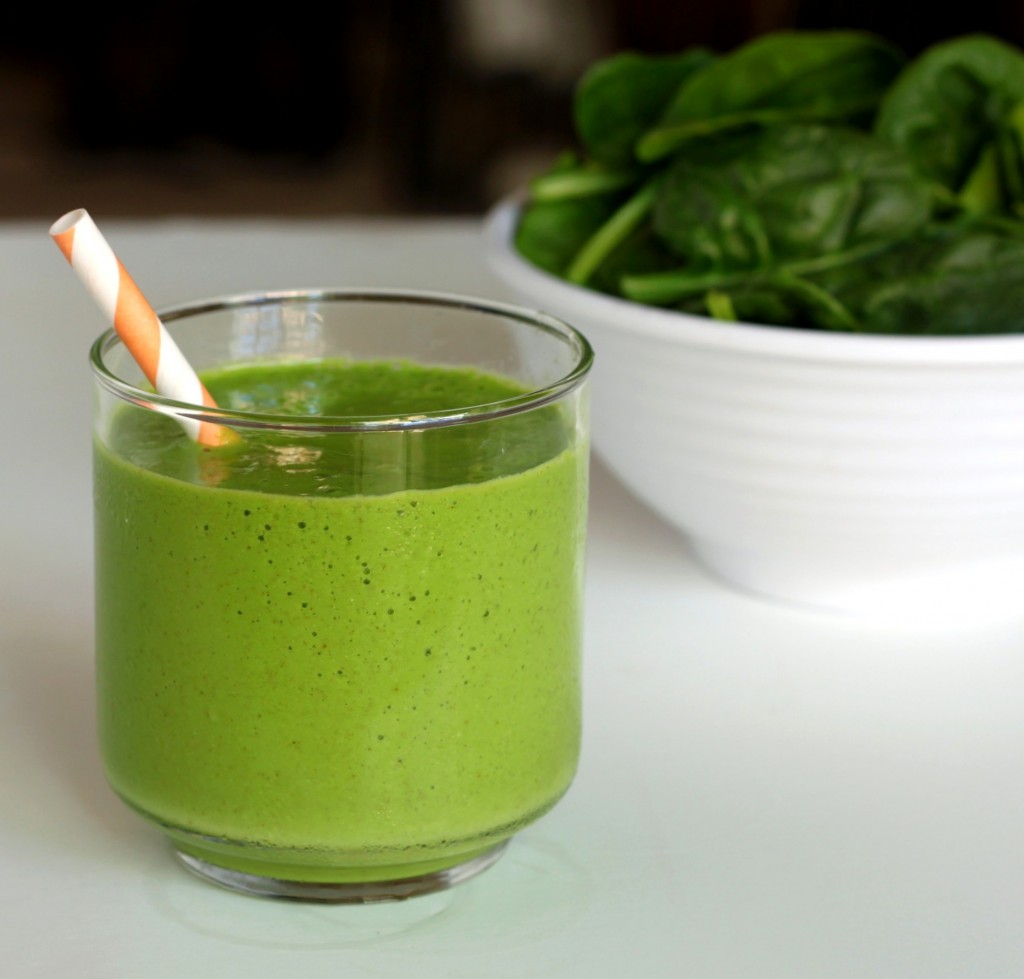 And
voilà. Don't
be surprised if you come back for seconds.